Image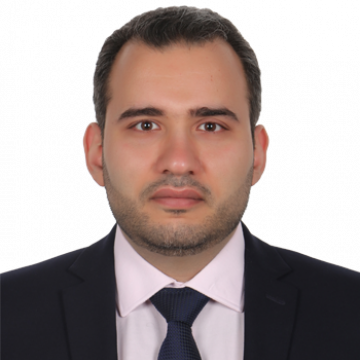 Dr. Moufid El-Khoury
Counsel
Moufid graduated from the Lebanese University, school of law (2008) with high honours. He holds a Doctor of Laws degree from the University of Aix-Marseille (2014). He also holds a Master in Law (LLM) from New York University School of Law (2019).
Moufid has legal experience in different jurisdictions and is admitted to practice law in the State of New York (2020). Prior to joining our firm in Jordan, Moufid practiced law and collaborated with law firms established in Lebanon and Egypt. He also taught law in France, Lebanon, Kuwait, and Oman. 
In his professional capacity, Moufid is specialized in matters related to international litigation, commercial arbitration, and alternative dispute resolution. He also advises clients on digital trade and compliance with various data protection regulations. 

Moufid is a published author and a selection of his publication is shown here: 
El-Khoury, M. & Lacin Arikan, C. (2020). From the Internet of Things towards the Internet of Bodies: Ethical and Legal Considerations. Strategic Change, 2021; Vol. 30, p. 307-314.
El-Khoury, M. (2020). Fake News: A Legal Perspective. In Y. Ibrahim & F. Safieddine (Eds.), Fake News in the Era of Social Media: Tracking Viral Contagion (pp. 149-163). London, United Kingdom: Rowman & Littlefield International.
El-Khoury, M. (2019). The Dubai Judicial Tribunal and the Enforcement of Arbitral Awards. The Lebanese Review of Arbitration, Vol. 81, 6-13. 
El-Khoury , M. (2016). Legal Challenges of Third-party Funding in International Commercial Arbitration. The Lebanese Review of Arbitration, Vol. 76, p. 3-7. 
El-Khoury, M. (2012). La Présentation de l'Ensemble Contractuel de l'Arbitrage. Journal de l'Institut de Droit des Affaires, L'Affairé, PUAM, Vol. 2012/2, 12-16.
Admissions: New York, United States (2020).
Education: 
New York University School of Law, New York, United States (LLM)
Aix-Marseille Université, Aix-en-Provence, France (Doctorate in Law)
Rennes I Université, Rennes, France (Master in Law)
Lebanese University, Filière Francophone de Droit, Beirut, Lebanon (Bachelor and Master in Law)    
Languages: Arabic, English & French