founder & managing partner
Image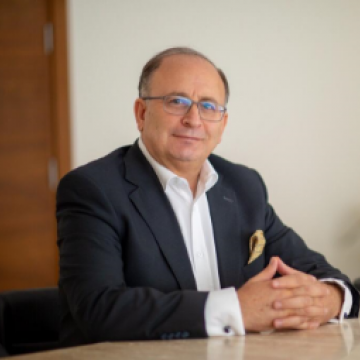 Sa'ed Karajah
Founder & Managing Partner
With over 30 years of legal experience, Mr. Karajah led Sa'ed Karajah & Partners to be one of the leading law firms in Jordan. He advises a wide range of local and international companies on diverse areas of law including Corporate, Commercial, Entertainment, Telecommunication, Non-For-Profit, Contracting, PPP, and Energy to name a few.
In 2021, Mr. Karajah was appointed by royal decree to be a member of the Royal Committee for Political Reform. He is also a member of the Board of Trustees of the National Center of Human Rights.
Mr. Karajah served as the legal consultant for several Ministries and assisted in the drafting of several important legislations in the Hashemite Kingdom of Jordan including:
Companies Law 
Telecommunications Law 
Associations Law
Cyber Crimes Law 
Elections Law 
Juvenile Law 
Child Law
Private Associations regulation
Non -For-Profit Companies regulation
Memberships: 
Jordan Bar Association
Jordan River Foundation - Member of the Board of trustees
Jordanian Intellectual Property Association
Advisor for Civil Society law
Jordanian Media Institute – Member of Board of Directors.
Head of Board of Directors of the Free Thought Forum
Member of the Board of Trustees- National Center for Human Rights
Edama Association- Member of Board of Directors
Publications: 
Booklet on Establishing Civil Associations & Intellectual Property Rights of Arab Artists & Intellectuals.
Research paper entitled "Civil Society in the Arab World: The Missing Concept."
Booklet on Election Laws of the Hashemite Kingdom of Jordan.
Weekly Columnist- Al Ghad Newspaper.